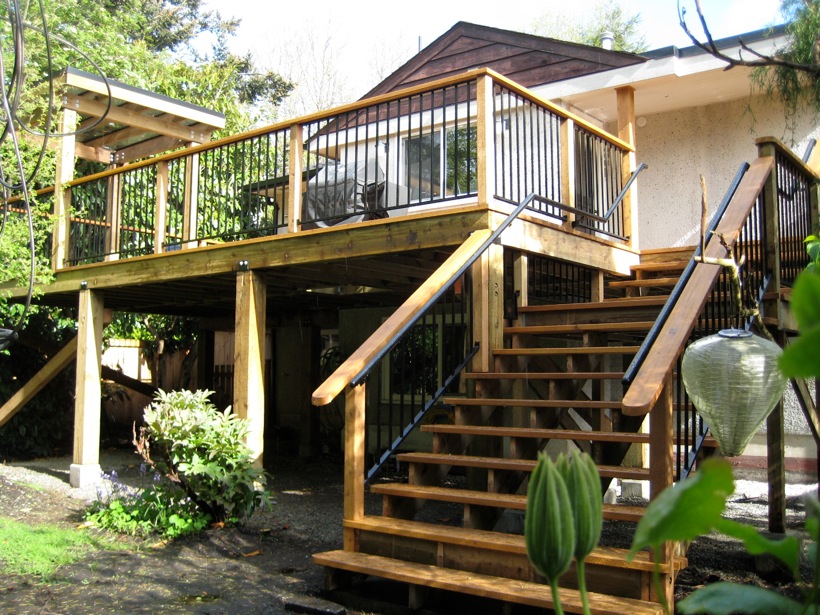 Oh those Summer Days!
On the westcoast, spending time outside happens more months of the year than any place in Canada. Whether it's filled with children laughing and family meals, or, it's personal time for reading or relaxing, a deck or patio is a great way to extend your home.
Building a deck needs to fit your personal style with the safety and longevity needed for a high traffic area. Decks and patios can be built with various products: glass, tile, stone, wood, composite and metal; so free your imagination. Furniture made for the outdoors with a splash of colour can liven up a deck or patio area.
Construction involves designing decks that accentuate the property and capitalize on the views, especially the lovely sunsets enjoyed on the west-coast.