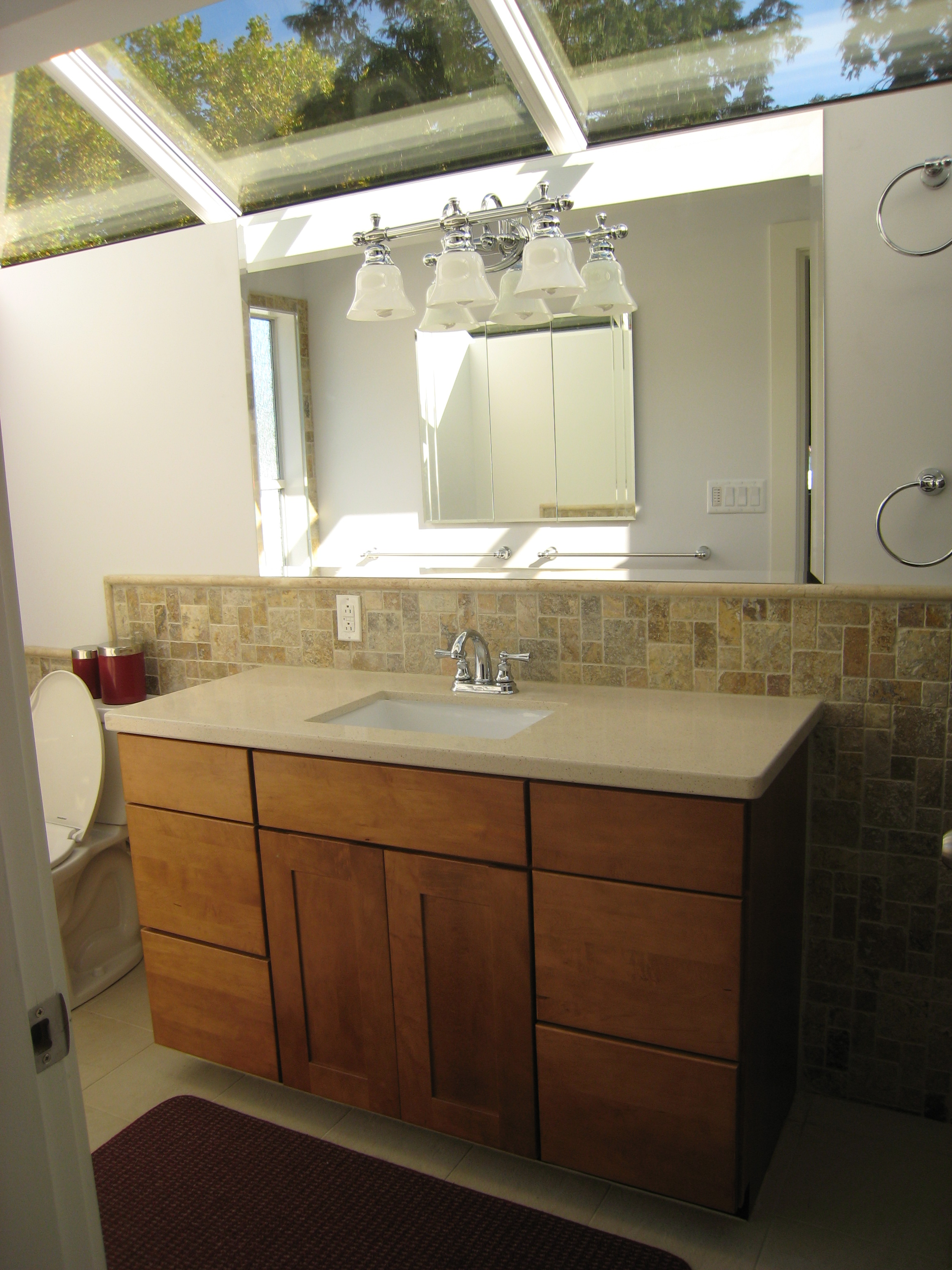 A Serene Retreat
A newly renovated bathroom can add joy and serenity to your day. Clients work hard to find that perfect tile, that perfect shower head. They know that a rejuvenated bathroom can mean rejuvenation for them too.
We love to work with you to find those perfect elements for your custom bathroom. Plus, we now offer West Coast theme bathrooms: Zen Retreat; Under Sea; White Skies, and Fresh Flare. These bathrooms, brought together in partnership with designer Daria Bunting offer excellent quality and lasting style at a reasonable cost.
Whether you need to turn your stress into excitement and power for action; find direction by reflecting in seclusion, or rejuvenate with your own spa, we work with you to create your dream bathroom.